Our Mission
Winning Within is a non-profit organization that encourages positive body image self-acceptance. It empowers athletes of all ages to find self-worth outside of sport. We do this by creating an online community where ideas can be shared, resources can be accessed, and athlete stories can be highlighted. We are passionate about our mission, as this topic is relevant to each of us. We welcome you to our community!
Delilah Topic
---
My name is Delilah Topic, and I was born and raised in the Greater Toronto Area. I now live in Kelowna, where I am a Medical Oncologist and Clinical Assistant Professor at UBCO. In my spare time, I love to run, bike, and hike. I have run competitively for Canada on the Masters National Track and Field team, and have won medals on the international stage in middle distance and distance races. In my younger years, I was a highly competitive figure skater. I have certainly felt the challenges of finding self-worth outside of my athletic accomplishments, and hope to help other young athletes navigate this journey as well! We are so much more than our athletic results! Winning within, to me, means finding and nurturing those qualities that make us better humans overall, which can enable us to make positive change in this world.
Rachel Cliff
---
Rachel is an elite Canadian distance runner based out of Vancouver, BC. She has represented Canada on numerous senior teams including the IAAF World Championships (2017 & 2019), the Commonwealth Games (2018) and Pan Am Games (2019) – where she won a medal in the 10,000m, and is also the previous Canadian record holder in the Half Marathon and Marathon. Rachel has a real interest in health sciences and completed her B.Sc. in Biomedical Toxicology at the University of Guelph and a M.Sc. in Occupational and Environmental Hygiene before turning her attention to professional athletics. She first fell in love with distance running in high school and credits her success to the many positive mentors she had in her formative, as well as more recent, years. She knows that not every young athlete is as fortunate, and Rachel is passionate about ensuring young people enjoy a positive, balanced, and safe experience with sport.
Dhana Cruickshank
---
Dhana is the mom of two young women, both high performance athletes (Sam, 17 – fastball & Haylie 13 – soccer). Dhana has worked closely with her daughters to help them navigate the challenges that young girls are facing today including peer pressure, social media and many more! As a business professional, Dhana has enjoyed a +20-year career in technology and is currently the IBM Sales leader for global telecom industry. Dhana herself was a national level athlete in both Squash and Badminton, training for over 10 years with national teams and understands the pressures on our female athletes. Dhana is passionate about helping and mentoring all of those around her to develop a positive sense of self.
Teagan Macdougall
---
I recently graduated from UBCO with a Bachelor of Science Degree and am currently working with the Early Detection Team at the BC Cancer Agency. As an athlete involved in many sports growing up, and as a previous Youth Mental Health Ambassador for the BC Children's Hospital, I am very passionate about promoting both mental and physical health as well as reducing the stigma surrounding mental health conditions. In my spare time, I enjoy riding my motorcycle, downhill skiing, and running my non-profit organization for medically vulnerable and disadvantaged children.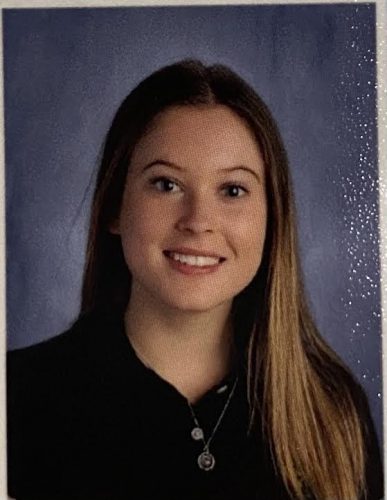 Samantha Cruickshank
---
A 17-year-old grade 12 student in Kelowna. Sam is an honours student with a passion for athletics, academics, and being a positive contributor in her community. She is a high-performance fastball athlete and has a very disciplined fitness regime. Similar to many teenage girls, Sam has struggled with her self image and own personal insecurities. She is actively building a healthy relationship with herself, food, and exercise. As she is conquering her own personal battles, Sam hopes to help lift others up in the process. Her goal is to not only manifest a positive self-image but to help others reach a healthy place with themselves as well.